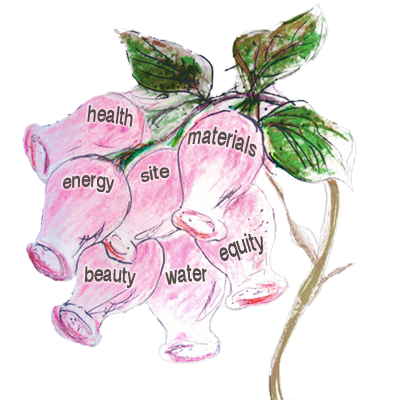 what is the living building challenge?
The philosophy of LBC is based on the metaphor of the seven 'petals'; site, water, energy, health, materials, equity, and beauty. Like a flower it's rooted in place and lives on the resources it has at hand. Read more here…
what is desert rain?
Desert Rain is a home being constructed
in Bend, Oregon to satisfy the rigorous international Living Building Challenge. Read more here…

what is the criteria
for each petal?
HOVER your mouse over the words for a brief LBC definition. CLICK a word for more detail.
ASK Questions. SHARE Ideas. DISCOVER solutions.
Join the conversation in the Desert Rain Forum.
[twocol_one]
[/twocol_one] [twocol_one_last]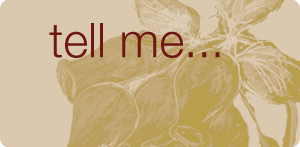 [/twocol_one_last]
[twocol_one]…the home design.[/twocol_one] [twocol_one_last]…the difference between LEED, LEED Platinum, and the LBC.[/twocol_one_last]
[twocol_one]…the desert rain story.[/twocol_one] [twocol_one_last]…what materials are on the LBC 'red list'.[/twocol_one_last]
[twocol_one]…press coverage.[/twocol_one] [twocol_one_last]…what resources are out there for my project.[/twocol_one_last]
[twocol_one]…how you fulfill each petal.[/twocol_one] [twocol_one_last]…examples of affordable green materials.[/twocol_one_last]
[twocol_one]…the design team.[/twocol_one] [twocol_one_last]…if there are health concerns with green homes being air tight.[/twocol_one_last]
[twocol_one]…the build team.[/twocol_one] [twocol_one_last]…how you chose the Desert Rain site.[/twocol_one_last]
[twocol_one]…the contractors.[/twocol_one] [twocol_one_last]…what made you decide to take on this challenge.[/twocol_one_last]
[twocol_one]…components and systems.[/twocol_one] [twocol_one_last]…about some obstacles you've overcome along the way.[/twocol_one_last]
[twocol_one]…your suppliers.[/twocol_one] [twocol_one_last]…why spray foam is considered a green material.[/twocol_one_last]