When we think about monthly bills, we tend to think of them as something we have to pay, rather than a statement of what we have earned. Remarkably, green building is shifting that paradigm – as Tom, Barb, and many families living in green homes can attest to. In fact, last month, Desert Rain produced five times (5x) the amount of energy that Barb and Tom (AND the construction of Desert Lookout) consumed. What if we all lived Net Positive? The potential is thrilling for homeowners and communities alike.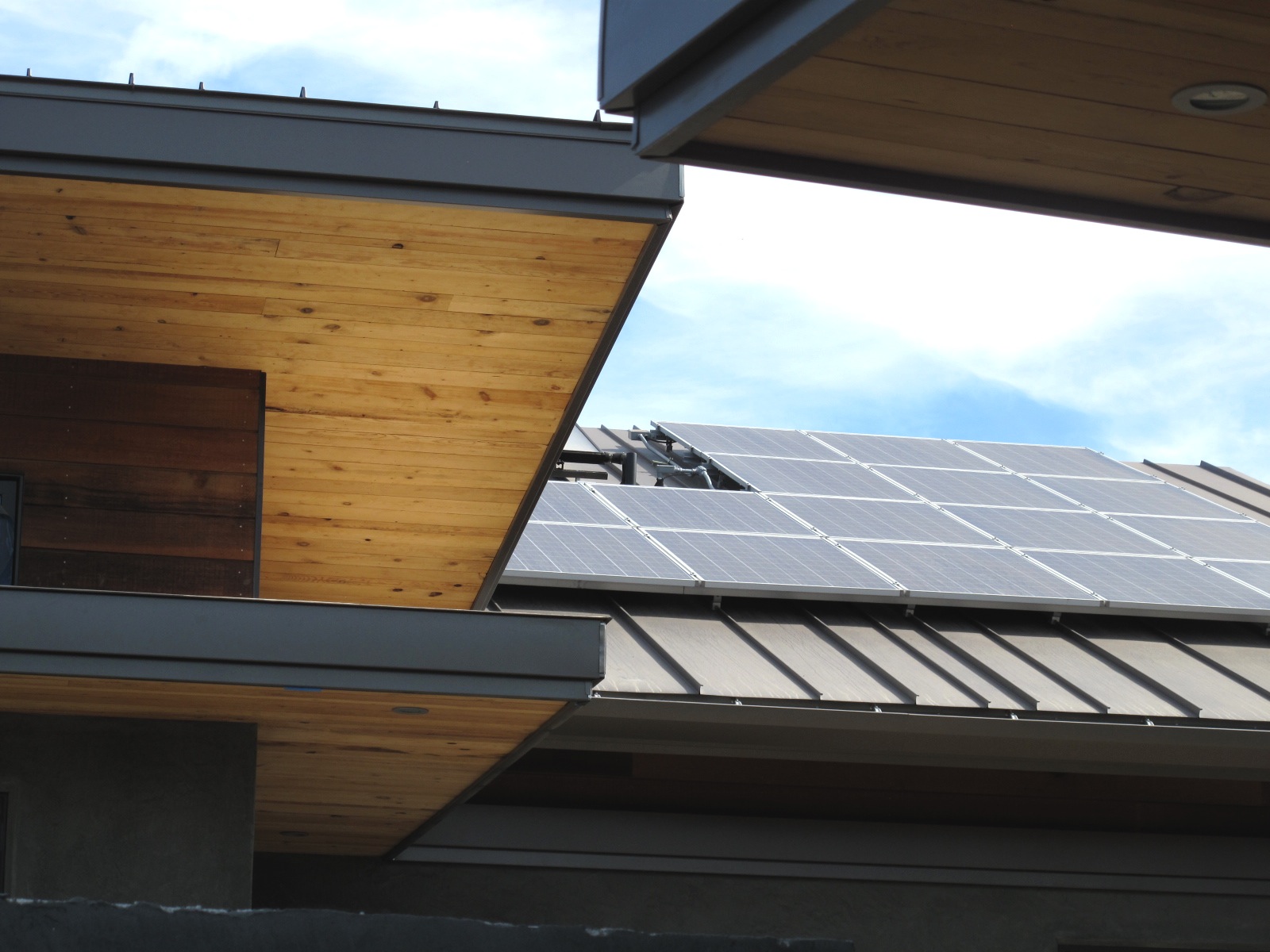 Green, Net Zero, and Beyond
As green building has evolved, High Efficiency has become a mainstream concept. Leaders in the sustainability community have pushed us to consider creating and retrofitting homes and buildings to be Net Zero. Net Zero Water and Energy means collecting or harnessing as much water and energy as the people in the building consume. But is that enough?
"Net Zero is a powerful yet evolving model—one that must integrate other needs such as biophilia, social equity, beauty and a sense of place. From a technological standpoint, the Net Zero approaches to energy and water are still emerging, and the norms of today will soon become yesterday's news." ~ Living Future Institute
What if we were able to contribute more than we consume, giving back to the grid, easing the strains on people and the planet? When Barb and Tom saw their energy report for the month of June (2014), they realized that this isn't a far-fetched notion. It is achievable.
*Click here to see Average Household Energy Consumption.
Living Net Positive
It's understood that we produce more energy in the sunny, long days of summer than we will in the short, low-light days of winter. Simultaneously, we know that merely producing more energy is not the complete answer; we also need to be wise about the energy we use. Fortunately, our society's understanding about using energy and water has become more sophisticated and building technologies are more advanced, making conservation an easier task.
We're optimistic that living Net Positive is in our immediate future. We'll continue sharing our triumphs, questions, and challenges as we strive to meet this goal. If you have experience living Net Positive, we'd love to hear about your experiences. Please contact us.
The Living Future Institute shares the belief that living Net Positive is an achievable goal – so much so that they have included it as a requirement to meet the Living Building Challenge 3.0.  We are asked to "look far into the future, consider the endgame and shape our efforts to create productive, thriving communities."  

Look for the next Net Positive Conference in January of 2015: http://living-future.org/powerofzero
http://desertrainhouse.com/wp-content/uploads/2012/04/Desert-Rain.png
0
0
Sweet Pea Cole
http://desertrainhouse.com/wp-content/uploads/2012/04/Desert-Rain.png
Sweet Pea Cole
2014-07-11 11:17:13
2014-07-11 11:17:13
Living Net Positive – Is it Possible?